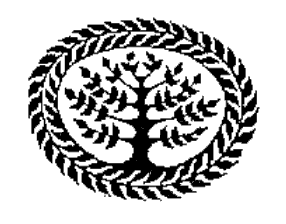 Peace Office Outpost guestroom


POO guests have the acces to a bed, the kitchen with television and video player, washing machine and internet. Relaxed, comfortable and helpfull accomodation for a big variety of people. We would like to name out some who noticed they don't mind being mentioned: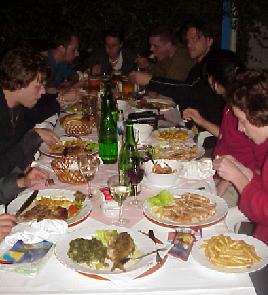 Jehanne van Woerkom.
Benjaui, a Iranian refugee in Bosnia.
Ton Besselink and Willem Sterk, Basisbeweging Zeeland.
A load of German students.
Post Pessimists from Subotica and Zagreb.
Bart Lodewijks en Gerard Hulsenbeck, making a film.
Werkgroep de Balkan, drivers of humanitarian transport.
Buco, a good friend and man in need.
Anna Denisovskaya and Olga Pavlova
Troitsa and Ivan Kirchouk.
Jeroen Ansink, a journalist.
Jelena, an unknown French lady.
English SDO members.
Many Dutch artists.
Capri and Bic, old friends from Amsterdam
Agronomy scientists from all around
Ulla, a Swedish girl working for UNDP Travnik.
Kees Valk, a painter from Zeeland
A refugeefamily returnimg to BiH
Jayce Salloum, a filmer from Canada
Ana Mishkovska Kajevska, a very active girl from Macedonia.
Martin Gluckmann, a traveller from South Africa.
Daniel Dylan Young, an American youngster.
Toad, melodic punk mucisians and friends from Utrecht.
Andre & Andre, two very interesting Dutch travelers.
Allen & Sarah, a friend of Daniel D. Young.
Laurie Zegveld, steun en toeverlaat.
Shon Meckfessel, 4'th in a row of American youngsters that are traveling west and east Europe.
Dorien, Geert, Eelco en ..... (sorry), four Dutch voluntarily workers in former Yugoslavia.
Troitsa from Minsk.
Mateja Zorn, slovenian visitor of the Film Festival.
Kim, another American traveler.
Lunar, four piece band from Zagreb, Croatia.
Marie, familymember, and what kind off.
Marijke Faber, in the tracks of old memmories.
Goran Space, Banja Luka jazzer visiting Sarajevo Jazz Fest
Felix de Vries, visiting Sarajevo after working here several years
Ludmila (Rus)and Jack (USA), having an exposition in Banja Luka
---
In December POO was host of the Russian women, Anna Denisovskaya and Olga Pavlova. They came to collect information about the treatment of PTSD (Post Trauma Stress Disorder) in BiH. They work for the Center of Peace Making and Community Development, a center with it's basis in Moscow and it's workfield in Chechenia.
The information they were looking for will be used in a book published about treatment of PTSD around the world, in order of Unicef.
While in Chechenia not many organizations are working with this phenomena, in Bosnia there are many organization working in the field of Psycho social treatment. The ladies hat quite some problems finding out hoe the structures in BiH were functioning because quite a lot of organization work on themselves. A general coordination lacks and even the Bosnian humor seems to be an obstacle for a general coordination; 'everybody has serious forms of PTSD over here, we must make a selection...'
They visited Medica Zenica, Moj Prijatelj, Pavarotti Music Center and spoke with several organizations. They considered there (very short) visit as successful, also because the information they were looking for was not for specialists but for 'the ordinary people'.
POO in this case worked as translator, guide, driver and host.
The week ended on skies in the mountains around Sarajevo.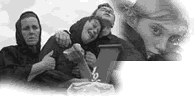 A story about refugees
As you know POO has, besides it's regular activities like information supply about the peace proces in BiH and cultural exchange programs, also the task to supply services to anybody who is asking for it. On this way POO is in contact with many different people, groups and organizations. Because of that POO ones again got confrontated with the refugeeproblem. And on what way.
The congregation of the Sister of Love from Eindhoven support refugees who can not stay in refugee center for any kind of reason. The last one and a half year a Bosnian family lived there, who originally come from the area of Cazin. Before living in Holland they had lived 5 years in Germany and Scandinavia. Everywhere their apply for asylum was rejected. Also the application for America had failed.
One day the man got controlled by the police and because he was seen as illigal (and potentially take to flight) he was putted in the heavily guared jail.
In the mean time the wife had to find the right paper for her husband, herself and their sun, so they could be expelled. In the mean time the man was in jail.
Tired of the flight they decided to go back to Bosnia. For this a birthcertificate was needed. A copy of seven years ago was not valid anymore so she had to get a new copy from her place of birth, Kozarac, the town which was one of the first and most destoyed places.
Without this paper they would not get a laisse Passe and they could not leave and the amn would stay in jail. Finally he was there 25 days.
Now they arrived in Sarajevo and they have a little time to use the POO facilitiies to take a breath, find their own house and find a job.
I write this while I see a Dutch newspaper which sais that the unemployment is almost abandoned and employers are imported from other countries to come and work in Holland.
I can not think about this kind of things anymore, only report on it.