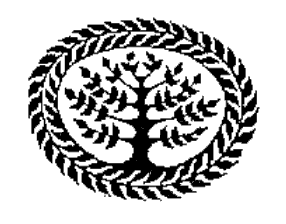 De Buitenpost (P.O.O.) Sarajevo
De Buitenpost is een initiatief van het
Vredesburo Eindhoven, NL
Hyper Active Site
Please check these local and/or very current sites, our top list of interesting sites.
See our media pages including a page with most important links to the media in Bosnia and former Yugoslavia.


Below you find the links of people and organizations we have reported about.

| A | B | C | D | E | F | G | H | I | J | K | L | M |
Buitenpost Sarajevo
Hendek 11
71000 Sarajevo BiH
tel & fax ++ 387 71 536855
mobile 00 31 653523896 (from Holland 0031=0)
Darko Kujundzic
Vredesburo Eindhoven
Grote berg 41
5611 KH Eindhoven
Holland
00 31 40 2444707
homepage
Boyd Noorda van Socia Media
A
ACU + Homepage Social political cafe in Utrecht
Advocacy Project On the record review about BIH and other topics
Album and Ranko the Killer Milanovic-Blank Poetry publishers in BiH
Alter Art Youth service organization and internet cafe in Travnik
Alternative Institute Youth organization in Mostar
Ambrosia Experimental art organization in Sarajevo
Analena Noisy band from Croatia
andrEa Siegl + Homepage Web publisher from Austria
Anna Maria Fonds Fonds voor solidaire en duurzame projecten
Artsen Zonder Grenzen International healthcare organization
Autonoom Rebubliek 2B + Homepage Brilliant cultural center in Netherlands
B
Balkan Arts Network Network for artists at the Balkan.
Bart Lodewijks Filmer and writer, visitor of BiH
C
Center For Selfreliance + homepage Organization of the disabled in Sarajevo
Cym Quality webdesign, also about former Yugoslavia
City Link Project Amsterdam Reconstruction project in Hrasno, Sarajevo
Cosmicshit + Homepage Freeminded cultural organizers in the Netherlands
Crash Youthorganization with support for former Yugoslav rock music
D
Association DIA + CD contents Organization for youth initiatives based in France
E
Effenaar Cultural center in Eindhoven, Netherlands
Emissaries of Light Enlightment warriors around the globe
Entrepotdok Squat with great music
European Cultural Foundation Foundation for culture based in the Netherlands
F
Forbidden Fruits Of Civil Society Traveling festival initiated in Utrecht
Futura 2000 Electronic music festival in Sarajevo
G
George McMillian Spiritual teacher from Los Angeles
Geto youth organization in Banja Luka
Gluho Doba Rap & Rock music from Zenica, BiH
H
Hague Appeal for Peace Peace Conference
Hash House Harriers Social fitnessclub all around the world
Helsinki Citizens Asembly Organization for citizens in Tuzla, BiH
Helsinki Committy for Human Rights Organization reporting about human rights and media freedom
I
Ikon Radio + De Andere Wereld Good information program on sunday.
Ivan Kirchouk Master singer from Minsk, Belarus
J
Jazz Festival Sarajevo
Job 22 + Homepage Organization for free legal support in BiH
K
Kolektiv + Homepage Cultural organization in Sarajevo
Kunigunda Youthclub in Velenje, Slovenia
L
M
Martin S. Past Musician, writer and head of mission and vision of POO
Mensen Werken Voor Mensen Donation organisation, giro 3997338
Metelkova Mesto + Homepage City of Art in Ljubljana
MKC Koper Valuable youthclub in Koper, Slovenia
Mocvara Culteral club in Zagreb, Croatia
Mostar Intercultural Festival
N
Nettime + Homepage Bulletinboard and newsgroup with great information
New Design Studio + homepage Graphic studio in Sarajevo
O
OSCE BiH Organisation for shocking confusion in Europa
Stichting Overal Fund for sustainable devellopment projects
P
Pan Records Extreme well music label for ethno music
Pavarotti Muziek Centrum Center for musiccreation and education in Mostar
Peter Lippman + Homepage Writer, journalist or social scientist
Press Now Organization that supports independent media in former Yugoslavia
Q
R
Ravage + Homepage Good magazine for radical information and action
Regional Environmental Center BiH Organization for ecological issues
Revolt Music and youh magazine
S
Sabot + Homepage Massive great music from Tabor, Czech Republic
Sarajevo Drum Orchestra Drum experience and workshops
Sarajevo Film Festival + Homepage
Sarajevo Winter Festival 7 weeks festival with all kinds of arts
Schuler Helfen Leben + Homepage Assisting german student organization
Soros Open Society Foundation + Bosnian office Worldwide filantropic organization.
Soros Center for Contemporary Art Art center at the art academy in Sarajevo
SOS Rommelmarkten Secondhand market and sponsor of social initiatives
Strelnikoff Rock band from Celje, Slovenia
Stipcore Collective of cartoonists, musicians and artists
Sumski + Kornel Seper Avantgarde rock group from Zagreb plus manager
T
Tilburg Zamir Former aid organization from Tilburg, Netherlands
Tito Former President of the Socialist federation of Yugoslavia
Toad + Homepage Melodic Punk band from Utrecht
Troitsa Magic music from Minsk, Belarus
2B + Homepage Independent social art center
U
URK concertlist Concertlist with info about many places in fromer YU
V
Vorsicht Bissiger Hund Modern art gathering on the road
VPRO radio, de wandelende tak Music program with world music
W
War Child + Homepage Humanitairian organization focussed on children
X
Y
Z

Zamir Transnational Network Network information about former Yugoslavia
Zelenkovac Ecological movement near Mrkonic Grad, RS BiH