contact
Dear,
We feel honored to present you:
- The ecological movement Zelenkovac
- The Art gallery "zasto nije otisao Boro?" (Boro, why didn't you leave?)
- Dzipiada 1999
- Car Wrecks Project CWON 04
The ecological movement Zelenkovac was developed as a result of basic preservation needs of human natural en working environment and it is an unique organization of this kind in this area.
The art gallery was founded by painter Borislav Jankovic 20 years ago. From his father's water mill he created the art gallery and the art colony since then, that are open for artists and art and nature lovers from all around the world.
Besides valuable pieces of art and ethnographic and cultural works at the very neighborhood there is authentically build wooden houses, water mills, hanging bridges, watchtowers, fireplaces ...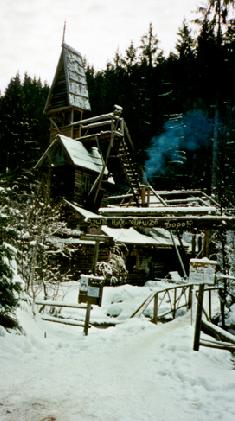 Ecological movement Zelenkovac was established in this ambiance of extreme beauty and unchanged nature that offers great conditions for dreaming, work and relaxation of an individual.
The ecological movement Zelenkovac has launched an idea of construction of a European Ecological Village at this place, and at the first level, got support from the local authorities and from some international organizations.
We would like to use this opportunity to kindly invite you to visit us and with your concrete ideas, suggestions and solutions to become a part of this and all other future projects of the Ecological Movement Zelenkovac.
Thank You
Borislav Jankovic