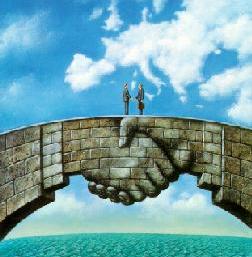 CWON04
Peace Office Outpost, Sarajevo
Zelenkovac - Car wracks
please see our : reasons, contact adressess and sponsors
Information for international volunteers:
Location:
The car wreck project will happen in North West Bosnia, with Zelenkovac as it's center. Zelenkovac is an ecological village near Mrkonic Grad, the town where Tito reformed his partisans on 25th of Nevember, the day also the current borders of Bosnia Hercegovina were established.
It is in the Serbian part of BiH in a mounitnous area. It's in a valley but on 800 meters altitude.
Period:
The project will happen from first of May untill the end of August. In these four month we will have four montly periods. In every period up to four international volunteers could work.
Work description:
We will drive with a truck throught the land to pick up carwrecks. These wrecks will be temporary stored and finally crushed and brought to the iron factory.
Many wrecks are located but they are in the rivers and the bushes next to the roads and rivers. They are hard to be seen from a car. We think they are better visable from bike. As soon as a wrack is located it has to be pulled up with crane or winch and loaded on the truck. During this work there must be people who watch the traffic because it can be very dangerous to have a truck parked on the winding roads.
Volunteers cycle in front of the truck, locate the wreck and, when the truck arrives, warn the traffic.
A second task of these volunteers is to dismantle the wrecks and separate the usable parts. This can happen on location or at the storage.
We will use a second car so volunteers can also just help with the 'heavy work', clear the wreck on such a way that the crane, winch or truck doen not damage the surrounding.
Eventually one or two volunteers could work and prepare meals for all employees of the project.
Conditions:
Volunteers should pay their own transport to BiH. In Zelenkovac there will be free accomodation and food during the working period. This will be in the small village with 5 self made houses, where also a gallery is located.
Locale employees speak limited english.
We will try to provide bicycles and walky talky.
Volunteers must take the initiative themselves to obtain specific information at the adresses below.
Additional information
- we will work with groups of maximum 10 people (4 international volunteers, a coordinator, a driver, two locale employees and an international employee). Regularly we will work together with local population in the different areas to be visited.
- in several places cultural and infornation activities will be organized. Also in Zelenkovac a meeting will be organized after every working period.
- The project runs cross entity boundries.
The reason for this project:
Bosnia Hercegovina is a country with many problems. Zelenkovac does not want to speak about these problems but work on the solutions. Within this project many aims can be reached; clean up of the landscape, income generating activities, activities in which the local population can participate, nevertheless they ethnical roots, in wich international people can be interested to visit the country without getting an instant culture shock, cultural en information exchange.
For the Peace Office Outpost this is a good possibility to support local initiatives on very practical way and invite foreigners to visit Bosnia on an usefull and relaxing way.
Information on the web
Peace Office Outpost
Zelenkovac
Connecting With Our Neighbors
more information
Peace Office Outpost Sarajevo
Martin S. Past
00 387 71536855
00 31 6 53523896
poo_msp@bih.net.ba
Vredesburo Eindhoven
Hans Matheeuwesen
040-2444707
vredesb@iae.nl
Zelenkovac
Borislav Jankovic
Mrkonic Grad
00 387 50 278559
boro@inecco.net
Thank you very much for the attention