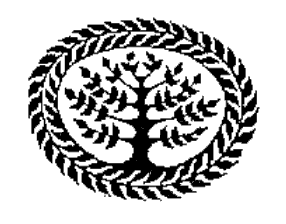 Helsinki Committy for human rights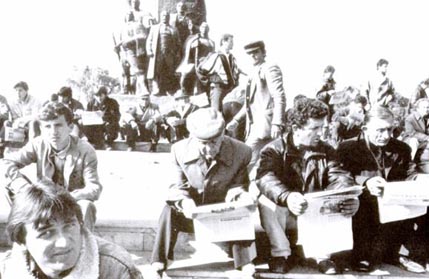 Reports on Media and Human Rights in 1999.
Helsinki Committee for Human Rights in BiH has published the regular report on media freedom in Bosnia and Herzegovina for the year 1999. The report is based on total analysis and follow-up of the situation in Bosnian journalism (especially the independent one). Considering the number of attacks on reporters and publishers, many anonymous letters and phone calls during last year, the status of journalists in Bosnia was something to worry about. The most drastic example for this is the attack on Zeljko Kopanja, editor of Nezavisne novine in Banja Luka, which happened in the fall of 1999. and Kopanja survived only by luck. Srdjan Dizdarevic says that "The attack on Zeljko Kopanja presented the limits of journalism in this territory. This tragic event showed that journalists can survive only as long as they do not touch the authorities and the bad things they do 'in the name of the people'. When they cross that line, the thing that happened to Kopanja happens to them."
1999 was a year full of trials against journalists in Bosnia and Herzegovina. Mostly, it was trials against independent reporters and papers that are not keen on any of the three national streams in Bosnia, so the law suits against BH Dani and Slobodna Bosna are among the first.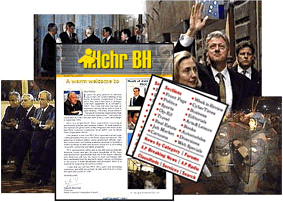 Before the end of his mandate, former High representative Carlos Westendorp made a decision that aimed to abolish prison sentences for journalists. Still, officials in Federal Government created the Law on slander and offence, as a gesture of getting even with Westendorp. Fines supported by the law say it all. Those who break this law will have to pay 2.000 –10.000DM (for journalists) and 20.000-100.000 DM (for publishers) that means:
a: direct pressure on independent journalism, forcing journalist to censure their work;
b: enormous financial penalties for editorials, considering the financial situation in Bosnian media, that would lead to putting most of the media out of work. Federal government accepted the Law proposal at the end of 1999. and forwarded it to Parliament procedure. Luckily, the new High representative, Wolfgang Petritsch, and chief of OSCE Mission in BiH, Robert Berry, requested the law proposal to be withdrawn. Saying that the reason is unacceptability of high penalties that the law proposes.
Certainly, the pressure on the media, especially independent media, can be connected to the fact that dictatorship is one of the most efficient ways for keeping national parties in power. As Srdjan Dizdarevic said, the year 2000. could have even more difficult consequences for Bosnian journlism, keeping in mind the up-coming elections. And also the fact that the Government, shook up by Croat election experience, will try in every possible way to shut up those that speak of its' bad sides, so they could try to ensure the election victory. The news that Banja Luka independent magazine "Reporter" decided to sue Milorad Dodik, RS Prime Minister, because of his constant accusations against Reporter's editorial staff, speaks in favour of that.


Dizdarevic also points out to the necessity of international support of independent media. Because, according to him, theses that media in this area have to function according to the market logic, is impossible in Bosnia and Herzegovina.
To end this story about BiH journalism, as an illustration we can use a statement from the counsel meeting "Attacks on Media-Who's Next?", that puts journalism and demining in a same line, as the most dangerous crafts in the world.
Also, the Committee has published a report concerning human rights in Bosnian area. The situation alone is marked bad with a remark that most of the human rights problems are seen in regions of Drvar, Bihac/Cazin/Velika Kladusa (Unsko-Sanski canton in general) in Bosnian Federation, and in Foca/Srbinje as one of the worst areas when it comes to human rights in Republika Srpska. We hope that united action of International Community and local government representatives will make changes in this matter.
The year has begun.
And human rights? Interested?