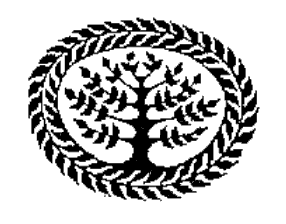 Zenica
Zenica is in the hart of central Bosnia. The Bosnian town Manchester. This is maybe the only town in Bosnia that is not devastated by the war. According to rumors, the most fanatic Muslims can be found in Zenica. The Mudjahedin. If this is true is hard to prove. Once I saw a documentary on TV about American SFOR soldier (IFOR in that time) that discovered a laboratory for bombs. The lab was filled with explosives and with dolls, suitcases and flower boxes to hide the explosives in. But well, everybody makes propaganda and it made more damage than all the bombs together.
We are just one night in Zenica. Tonight on the Program: Holocaust from Travnik and Gluha Doba (Def Against Age) from Zenica. The first band, introduces in the previous chapter is playing when we come in. Rockmusic, modern rock music, soundgardens, with (again) an extravagance singer. We are too late and the band plays too short to make a serious article about them but we promise the band to make a full article of them in on of the next issues of the newsletter.
After that Gluha Doba start their show. Again this band, that I see now for the second time, surprises me completely. The band has a backline like many rockbands, bass, drums, two guitars. Completely tight and never boring.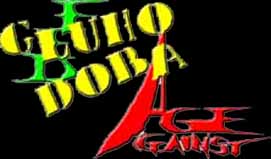 In front of that there are 4 rappers who are able to push the tight and hard music to the background. Three guys and a girl (with beautiful voice) that have a program with wide range and big variety. The hall, a sportshall, explodes. And for good reasons. On the tribune several parents are watching the kids. From where I am I can not see if they enjoy it. I donít think they understand the things the bands pleases the crowd with (Blow it, Mífucker). This band is young, brutal and enormously creative. Only the manager is of the old stamp. Still I would like to see this group would get the opportunity to tour around in Holland. Iím convinced that they will astonish many with there energetic dissipation, their alertness, their beauty and their not so modest view at the world. Sometimes I think Iím here in a village, a shithole, in the middle of the mountains, in an isolated country and the other moment all my limbs are in modern and new music. You can not turn the world upside down anymore and these guys (and girl) just shuffle it as hard as possible.
Gluha Doba can be found on the internet. Anybody who would like to see this group in Holland or other countries in Europe can let this know. It has got to be possible to arrange things like this, even with a manager as they have. We leave Zenica, a sad town with many workers and as you can guess, they didn't get the best things out of the war. Later we hear more often bout Zenica. Miners are on strikes and President Aljia Izetbebovic send his policeforce to his own workers for the first time.

uptade 31 - 1 - 98
expect more