Opening of Schuler Helfen Leben center in Sarajevo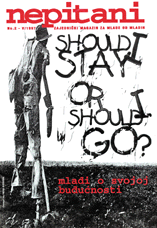 German organization Schuler Helfen Leben (SHL) has been active for some time in Bosnia and Herzegovina. Their work, with the emphasis on cooperation of individuals and groups of both BH entities was partially interrupted by a tragic car accident last year in Austria, in which several members lost their lives. Publication of magazine "Nepitani" remains one of the few organization activities.
SHL began working in Sarajevo on 11.04.1999. SHL center was open in Stup (West part of Sarajevo), and it was a base for activities and realization of the NGO projects in both entities. Music, theatre, poetry and other workshops are part of the idea. Big, yellow and pleasant building. I also think that SHL facility will be used for accommodation of NGO volunteers/groups/individuals who are coming to Sarajevo.
Many faces appeared at the opening (even Hans Koschnik himself, what an honor), and they were all happy and smiling and supposedly had a great time with theatre, poetic performances and the performance from the Sarajevo Drum Orchestra.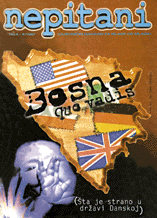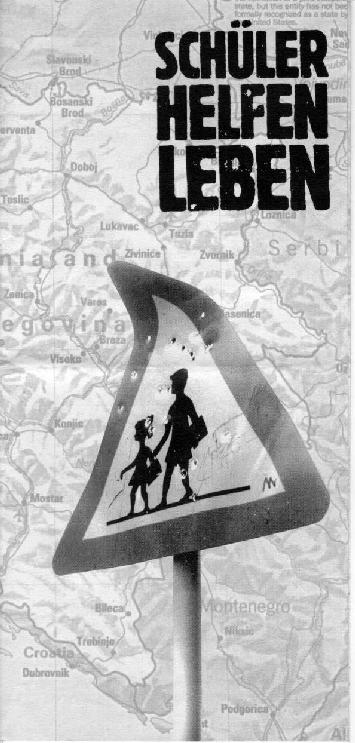 I have been following the work of SHL as much as I was interested but I sincerely hope that they will be able to bring their ideas to life.
Honestly, as much as projects like this seem positive to someone, they leave me cold. Most of these projects are based on the need of trying to connect young people from both entities. That effort in trying makes me sick sometimes. Reality of human relations becomes abstract, while you're being brain-washed with statements that this "new" brotherhood is all that matters. I don't wish to doubt in the intentions of the organization, that's not my intention, but my bad experience in contacts with many NGO's in B&H makes him doubtful. And I'm not a-priori thrilled by any move or project.
I have always believed that the process of bringing people back together again, after the war had destroyed the ties between them, must be natural, spontaneous and according to the wishes of the people themselves. With no force (not physical, no one forced people to show up at the opening). I'm convinced that it creates a counter effect. Weren't the Balkan wars persuasive enough. There were many insisting on unity which had a bloody failure in every test.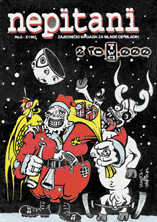 Some young people that I talked to a day before the opening, told me that their only interest they have for the place (Sarajevo) is that they can get away from their cities, go somewhere else, even if it means coming to a town and people they don't like (and vice versa- I heard it with my own ears, unfortunately).
I really believe that every attempt of connecting people like this, with "group smiles for Western diplomacy and the press" that happened at the opening, will have a completely opposite effect. Most of them will still believe that it's the best thing they have to give, not realizing that they might be wrong. Of course, I don't mean to say that the only solution is locking people up in national limits, but I do think that the principle like "shake and spill" proved unsuccessful through previous attempts (history taught us that). I leave you with my prejudices.
SHL can be found in the following addresses and if you're interested you can contact them. If you're interested in their activities generally, magazine "Nepitani" or the center we mentioned:

Schuler Helfen Leben