Some festivals took place in August:

Festival "Futura Sarajevo" :

On August 7+8 this year, festival "Futura Sarajevo" took place in devastated rooms of House of young people. Techno festival, organized mostly by Sarajevo Music Forum, had many important purposes and one of them is paying attention to a space problem of House of young people. It was a big gathering place for Sarajevo youth before the war and a place where many known, unknown, domestic, foreign, unfriendly and friendly bands used to perform. Now it is almost totally ruined. Since its devastation, at the beginning of 1992 , the space is standing there empty and ruined with no purpose. Well in this case, idea was to get attention of foreign and rich donators. If it was success or not we'll judge that by someone's good will to give money for the reconstruction, That would mean making a new place for gathering Sarajevo youth who hadn't have something like that for a long time.
Musical part was performance of DJ's from all over the planet...Besides the party, festival took place on several other locations, walls were painted, exhibitions held...and the final testimony of relevant and irrelevant things which followed the festival, will be a short documentary film which will be made in the production of the German co-organizers of the festival.

Sarajevo film festival, 4th time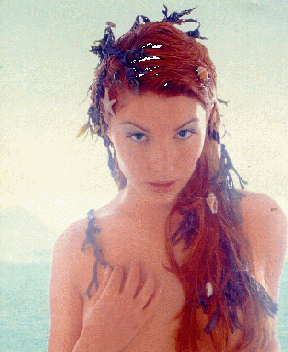 In organization of Obala Art Center, Sarajevo film festival will be held this summer also. For the 4th time now, beginning on August 21 and ending 7 days later. Festival includes several programs and the most interesting are two programs which include film projections by east-European authors + Bosnian film program which brings Kusturica on official BH movie screen, after six years. Besides Kusta, the program will have 20 films made by old and new BH production authors. "Woman With Landscape" by Matic (a great film about a painter in a village), "Kuduz" by Kenovic, "The Bridge" by Hajrudin Krvavac ( yes, a partisan movie!), "All my Lenins" (a great Danish movie about several Lenin's who finally screwed up the revolution) and many more. The best of all is that the projection in Kinoteka and east-European movies are for free, so enjoy...
Festival also includes new Hollywood films, for an entrance prize of 4DM, but that's not the topic of today's show.
Anyway, if you'd like to know more, write to e-mail or see the web.
Or come and have a look next year. We can ensure you the program will be fine again.

Kastel festival in Banja Luka
During the 4th film festival in Sarajevo, there will be the first Kastel festival in Banja Luka. No 1.: Kastel means castle. No 2: Banja Luka Kastel really is a castle. No 3: Castle has been abandoned for quite a while. No 4: ( Am I boring you ?!?) French organization DIA gave money for making this place in shape so it could function normally. Opening of this place is also an opening of Kastel festival.
During 7 days of festival, there will be several concerts, theater shows and exhibitions. And that's it. Or that's all we know at the moment.
It would be interesting to hear from someone from Banja Luka after the festival, so he could tell us what was interesting or uninteresting in Kastel during 7 days.
We took a look ourselves the last day. 3000 people saw the sarajevo Drum Orchestra and de Banja Luka Rock / Rap band Sunshine. Great atmosphere at the concert that started, stange enough, at quarter to one in the night.

City sports life
Since our football games are so interesting that it is a complete waste of time to watch them (game between BiH and Faroer Islands was a total disgrace, so I won't even mention it) this time we'll talk about lovely habits of our club fans, which could become a tradition. Going to a game would be nothing without a fight, the game wouldn't be a game without a fight and the return from a game wouldn't be a return without a fight. Good old fans see that we don't miss any of these three things. Medical reports next day, mentioned a number of hurt fans which wasn't recorded for a long tims. Standard locations for kicking fans of other team, like between the eyes, back, arms and so on were full of bruises, and probably that was a purpose of the whole thing.
Was it a purpose or simply fun to beat up few cops extra, I really don't know. I read in the newspapers that some man, living a block down from me, with his descendants, beat up a cop ( later, I think , cops in a bit larger number, beat them up). To ask them about it, seems unreasonable since I'm not in a mood to become a new customer in the Emergency room.
Only GRAS, city traffic company, seem to learn the lesson, because they used to complain about destroyed vehicles. This time the solution is simple, so simple that it is almost hard to believe. There are no buses, trams or other transport vehicles running that day, so the happy fans have nothing to destroy any more. Brilliant, A+ !