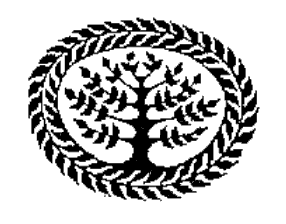 A list with all POO activities would look like this:
Information:
* Monthly newsletter and internet magazine: This newsletter had a number of subscribers which finally reached over one thousand, plus an unknown number taking the information from the internet magazine. This internet magazine (with more than 350 pages and 500 pictures) is also part of a larger archive about former Yugoslavia on the Socia Media server in The Hague.
* Columns and guest appearance: mainly at radio shows. To list some of them: Ravage, IKON radio, VPRO radio, Vara, Omroep Brabant.
* Guidance of guests: to most of the 200 guests that have been in the POO guestroom.
* Cooperation with films: 'Dayton import Export' and 'Boro zasto nije otisao'. Two film made by Bart Lodewijks en Gerard Hulsenbeck. The POO task was to make preparations for these films and to guide the filmers. POO also cooperated with films of Eric Triantafillou (USA) and Jayce Salloun (CAN) and a documentory at the History Channel.
* The Ease of Mind, bookpresentation with rags of thoughts during the peaceproces. ISBN 90-803872-2-This book is released in September 2000 in the framework of 'the Traveler at Home' program. It is being distributed right now. A translation can be expected at the end of 2001.
Cultural program
* Publication in Album, a local Bosnian magazine for writers and poets.
* First of May declarationin 2B autonomous center in Eindhoven, Holland in cooperation with Ambrosia from Sarajevo.
* Concertmanagement for Troitsa from Belorussia who played during these three years in Holland (5 times) and Balkan (3 times) with a total of more than 100 concerts.
* Forbidden Fruits of Civil Society festival, guidance of 50 Bosnian artists to a festival being held in Utrecht and Eindhoven. Besides that about 20 extra concerts were organized in refugee center and at several radio programs.
* Batleika. Extended tour with a puppettheater in schools, hospitals, orphanages and kindergartens all over Bosnia and Herzegovina.
* Sarajevo Drum Orchestra tour in Holland with concerts at the national radio, Dynamo Open Air, Hague Appeal for Peace and refugeecenter. In cooperation with War Child. Several times during these three years POO have been driver for these musicians.
* Vorsicht Bissiger Hund, a 13 member group of multi media artists from Holland visiting Sarajevo.
* Pink Noise Quartet and Blisters. Music groups from Amsterdam with mainly ex Yugoslav people in it playing in Sarajevo.
* Ljubljana - Sarajevo and the Karavan. Double-program in Sarajevo and in Ljubljana, co-organized by POO and Kolektiv, the successor of POO management.
* Pessimistic Lines: Young punk band playing in Slovenia, Netherlands and Germany.

Cooperation with: War Child (Amsterdam), Kolektiv (Sarajevo), ACU (Utrecht), Geto (Banja Luka), Mocvara (Zagreb), Metelkova (Ljubljana), 2B (Eindhoven), Pavarotti Music Center (Mostar)
Donation
* Accompaniment of the wheelchair transport project. The wheelchair transport project of the peace Office ended in the beginning of Peace Office Outpost in Sarajevo. Unfortunately this project partly turned out to be not good, because the organization that got donated the Mercedes van (CoMuSa), used it very bad. After POO was six month in Sarajevo the decision was made to sell the van for the price of the spare parts. This is how half of the project ended. The other half, the second car that was donated, is finally donated to another organization, Alter Art from Travnik, and it still functions. We see this car regularly on the Bosnian roads.
* Support to the Tinja school and the blind institute; The Tinja project is a project of the work group Balkan, like POO, a daughter of the Peace Office. The Tinja project aims to donate 16.000 kilo of schoolmatarials to the primary school in Tinja, a region where many refugees from Srebrenica live.
The role of POO was to import these materials and to guide the drivers of the transport. A role that became more difficult because the transport contains of two parts and used two sets of papers. The transport for the blind institute stayed in the custom deposit for several weeks. POO also prepared all final papers and transport for this donation.
* All sorts; POO did all sorts of small donations like bicycles, sound equipment, tools, music instruments, furniture and money. These goods were given to the ecological organization Zelenkovac, Kolektiv, to refugees returning to Bosnia and Herzegovina and several individuals.
Support
POO supported several organizations during a longer period. Sometimes this was done to establish a specific project, often it is done to give the particular organization the possibility the develop independently into the future. Examples of this POO task are:

* Kolektiv: Cultural organization in Sarajevo. Partly through financial donations and advice, Kolektiv was in a position to start up their organization. In the year after, they have organized 2 dozens of activities not just in Sarajevo but also in Republika Srpska, Croatia and Slovenia. Many musicians from different countries visited Sarajevo.
This organization specially needs a location where youngsters can meet, but this is not only a big and therefor expansive problem, but also a local problem. The hope exists Kolektiv once will be able to fulfill their aim. Until that time Kolektiv will have the possibility to invite anybody to visit Sarajevo.
In March 2001 Kolektiv will be present at a presentation program of POO in the Netherlands.

* Zelenkovac. Ecological Movement in Mrkonic Grad, Republika Srpska. By supporting the car wreck project we tried to give Zelenkovac work and work experience, so this organization would have a little more possibilities in the future to manage themselves. The car wreck project did not run as planned while there was enough financial support for the project. The reason for this failure is probably the Bosnian look to western donators, a look that contains a little bit the fact that the foreigner is interesting, but just for the money and not for the responsibilities that come along with it. Because of this and because of practical reasons, the project is not finished and will continue also next year, hopefully with the final result as planned up front.
In the mean time Zelenkovac build a basis for future activities. This basis contains the domestic situation of the people that work in Zelenkovac and the place Zelenkovac itself, which is a self made village on 900 meters altitude, somewhere in the mountains of Bosnia Herzegovina.


* Guesthouse Pod Bedemom in Sarajevo. POO supports a local woman who, in cooperation with a young city guide, tries to reconstruct an old house on the most perfect location in Sarajevo (150 meters above the old center of Sarajevo with a more than 180 degrees panorama), to be a guesthouse for tourists and guests of Sarajevo. This little project, possible through a credit without interest, will make it possible for these people to start their own business and generate their own income. Besides that, POO will have the opportunity to invite guests to come to Sarajevo, the next 10 years, on the most friendly and interesting way.


All together POO traveled around 140.000 km for all different projects during the complete period.