If you came here via a search engine looking for news: remember that search engines are never 'up to date'. But you are close, try our front door

Protests in Serbia Archive
VOA Expands Serbian-Language Broadcasts
To Get News to Streets of Belgrade

---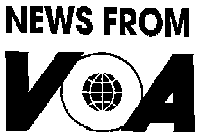 Voice of America
U.S. Information Agency
Washington, DC 20547
Tel: (202)619-2538
Fax: (202)619-1241
Internet: pubaff@voa.gov
Washington, D.C., December 4, l996 - The Voice of America is expanding its Serbian-language broadcasts today from 2 to 21/2 hours daily in response to the Milosevic government's shutdown of Radio B-92 and other independent media in Serbia.

Independent stations have been the only reliable local media source reporting on mass demonstrations throughout Serbia since the Serbian government nullified local elections won by opposition parties. Starting today, VOA will include correspondent reports and debriefers of the banned Radio B-92 in its Serbian medium wave (792 kHz) and shortwave broadcasts.

"VOA's decision to provide a special daily window of events to the people of Serbia in their own language, easily accessible on car radios and the standard broadcast band, is full consistent with the Voice's tradition of including a rich mix of accurate local, regional, and U.S. news at a time when the free flow of information in a particular country is threatened," said South European Division Chief Frank Shkreli.

Since the confrontations between demonstrators and the Milosevic government began, tens of thousands of Serbians have taken to the streets to voice their opposition to the government's crackdown. According to published news reports, up to 100,000 people marched in the streets of Belgrade yesterday.

The White House has criticized Milosevic's actions and yesterday a State Department spokesman characterized the government's ban on independent media as an effort to keep the Serbian people in the dark.

In addition to its regular two hour daily broadcasts in Serbian, the Voice of America is adding one-half hour on medium wave on 792 kHz from 2300 UTC to 2330 UTC daily. VOA also broadcasts 30 minutes of Bosnian, 1 1/2 hour of Croatian, and 40 minutes of Slovene to the former Yugoslavia each day.

The Voice of America is the international radio service of the U.S. Information Agency, broadcasting almost 700 hours a week in 52 languages, inducing English. VOA direct shortwave and medium wave broadcasts reach approximately 86 million listeners each week.

To obtain additional information, please contact the Office of External Affairs at (202) 619-2538.
---
In addition VOA states that it is not re-transmitting B-92 programs. Rather it is using reports from stringers in Belgrade who are also reporters for B-92.
At 1:00 PM Washington time VOA received a report that B-92 is back on the air, although not is known for how long.
---
---
[Menu]
[dDH]
---