political analysis 09, December 2000
MSP
26-12-00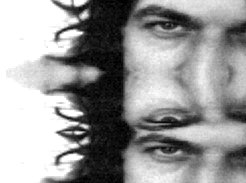 Dear Readers, The last monthly newsletter of POO just arrived in your electronic mailbox. Why POO Sarajevo is closing its doors is already mentioned several times, and the things POO has been doing were mentioned in the Newsletters. In case you would like to have this all bundled you can reply for a final report in English at the Dutch Peace Office or get it from our download page.
The end of POO Sarajevo does not mean the end of POO. In this final report also some recommendations and future plans, which (according to us) are very interesting.
I would very much like to mention that cooperation with and support to BiH MUST continue, and we truly hope that you have or find more channels to stay updates with the situation and developments in BiH. On our link site you can find some useful addresses.
Even if POO started quite late in BiH and stayed there for quite a long time, and even many attention now is going to Yugoslavia, Kosovo, Montenegro and so on, the situation in BiH is not that we can say: 'OK, now you should make it on your own'.
A few acquaintances, working for "People work for People" visited Sarajevo. They still organize donation transports to Croatia and Bosnia. I will quote a little piece of an article from their newsletter: "Dear friends. It is not going well in Bosnia. Bosnia is out of the news, Kosovo and Serbia and in. Last year there were at least 200 organization working in BiH. Now that is less than 100. Next year maybe less than 30. Big parts of the country are still uninhabitable. Thousands of houses and factories are destroyed. The unemployment is 85 %. There are still more than 2 million landmines spread around in the country. Many people are psychologically damaged and live with a severe war trauma."
Unfortunately it must be said that it is mainly true (as far as I know the unemployment is approximately 65 %). Besides that we can add some practical things: As soon as it started to freeze the supplies of water, electricity and gas became irregular. The price of wood is 3 times higher as at the end of the war, In many house you can still find the so called 'war heaters', small self made heaters of iron plate. Telephone functions badly, except the mobile phones seems to work normally. More refugees return to their villages were nothing, but really nothing functions. More refugees are send beck from the EU and wonder around in Sarajevo where they will find nothing they look for, since there is nothing to find.
There is no social security and surely no financial one. Pensioners were on 'strike' because there pension (between 120 and 170 DM) is not paid, young people who spend the wartime in Germany now are not able to study in Bosnia and they can't meet their friends in Germany because of visa restrictions. A friend of my has an invitation of a school in Holland, he has a guarantee from the bank, only a visa is lacking.
Probably we have informed you about that. Maybe we have, since we are spending all our time over here, made this less clear than the text in the newsletter of 'People work for People'. It is because of this reason we think that visiting is an important part of the chain between the live in Bosnia on one side, and the consciousness in the other part of the world (where ever you come from) on the other side.
And the contains of the text shows that Bosnia is still far away of a normal situation. The rumors, and insinuations, about dividing BiH are only getting stronger. Republika Srpska with Yugoslavia, Herzegovina with Croatia and a mini-state for the Muslims.
Fear, frustration and anger are increasing. This kind of language were the words used before the war and it was too bizarre for the international community to accept. At the end that resulted in a peace agreement in which the unity of BiH will be guaranteed. But what can you be sure of in the 'realpolitics' of these times? The reality is that the nationalists will keep on winning the elections because many have good profit with it and even more do not know better. They will keep on challenge the agreements, even If their words speak a different language. And the institutions of the international community do not have any idea, nor ambition left to solve these problems.
Please continue to collect goods, to organize transports, to support musicians and artists, to visit this 'war zone', to donate money and happiness. The normal people, who are actually never asked much, need your support very much, and the happiness given to them is made a good use of.
I thank you very much for the attention you have given and we hope we are just a small thing in a much bigger machinery that is supporting you to enlarge the knowledge and consciousness about the Balkans.
With friendly regards
MSP