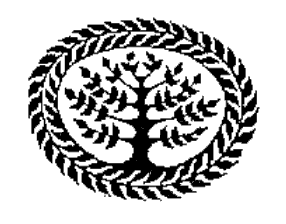 ...INDEPENDENT MEDIA OR "INDEPENDENT MEDIA"
The news should be like this: two daily (Oslobodjenje, Dnevni Avaz) and two weekly (BH Dani, Slobodna Bosna) papers have a joint statement which condemns the latest wave of violence over the Bosnian media. Especially Dnevni Avaz

The statement is the result of an increasing repression of Bosnian authorities (SDA) against the most popular daily papers in Bosnia and Herzegovina. This may sound confusing. Because, for 5 years, Dnevni Avaz has been one of the spokespapers for the party mentioned above. Sometimes even more.If you were paying attention to POO newsletters before,about the media, you should know what I'm talking about. Things are somewhat different these days. After the defeat of SDA at the elections, Dnevni Avaz took the flag of "independent journalism" and began writing about the disasterous SDA politics which gave the Bosniaks and furthermore, Bosnians, "the hardest ten years", as it was said in SDA slogan. It was strange to see how the front page of Dnevni Avaz celebrates the victory of SDP at the local elections. The chameleon philosophy looked strange, at least in case of Dnevni Avaz. The effect of Dnevni Avaz editorial change can be seen through frequent actions of tax, financial and secret police services whose aim is to destroy the disobediente papers. Allegedly, Dnevni Avaz hasn't been working legally for some time. If Avaz really did not pay taxes, why was there no reaction before while there was love between SDA and Avaz. Of course, there are no answers to these questions. It is intriguing that the attacks are coming mostly from the radical part of SDA which bought "Vecernje novine", the competition papers. By destroyin Avaz, they will be able to make room for new "public mouth" of the party. Out of professional reasons, Oslobodjenje, BH Dani, Slobodna Bosna protest against violence that is going on in Dnevni Avaz. Regardless of the fact that Dnevni Avaz was always deaf, dumb and blind when the journalists from Slobodna Bosna and BH Dani and Oslobodjenje were attacked. Still, the news from the beginning of this text is not totally true. In one of the latest issues of Oslobodjenje, it's editor said that no statement has been signed although there were some talks about it. Thing that supports his statement is the fact that there are three different versions of the statement in other three newspapers. Does this mean that the fight against repressions over Bosnian media will end before it started? I hope I'm wrong. A joint statement against SDA media witch-hunt is extremely useful. There is also a petition made by a group of Sarajevo intellectuals that must be welcomed. But it seems to me that this "joint-different" fight of the local media could end up like the Serbian opposition's fight against the Slobodan Milosevic regime. And that is bad.