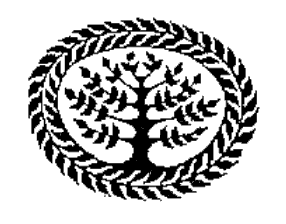 This town, in central Bosnia, is close to several frontlines of the war. Travnik is divided in two parts, a Bosnian part and a Croat part, which is called Novi Travnik. There are many militaries in this area. Among them an Dutch Red Cross Battalion and on the mountain Vlasic is a Mini detector unit. This unit also has a ski jump construction on it's territory. Before this was a tourist area but now this is quite impossible although rumors go that there is a skilift working at the moment.
We visited this compound on the mountain but couln't come in without permission of the Dutch military information service. This was not a surprise. We drove up there with some friends of the town. One of them works as an interpreter for these militaries and he told me recently they found 9 anti tank mines that were brought to explosion which gave a big bang. I asked him: " You mean they found only 9 mines on one day?' "in that case they have a good day'; was the answer. I was a little surprised because I know there are around 6 million mines in Bosnia. On this way the huge task of this battalion becomes more clear.
In Travnik there are some musicgroup that perform quite well. Holocaust and Grozny. Not friendly names. Just friendly people. Holocaust we meet later in Zenica. Grozny played several concerts in Holland at the end of 1996, invited by Crash. Crash is an organization that is setup from Holland and run by Arno van de Pas. Next month we have an appointment with him and than we will inform you more about this small cultural organization from the small town called Bugojno. Grozny has a little strange singer guitarplayer en because of that also there music is quite willful. This is not often seen in Bosnia, and according to them this is one of the reasons they do not have a lot of concerts in Bosnia. Besides that these bands complain about the small will of people from Sarajevo to let groups from this area play in Sarajevo. Everybody complains but I think there is a kind of truth in it. For groups in Holland it is also not always easy to play in Amsterdam. Or the club is not interested, or the audience is not interested. Music of this group can be heard on the CD Beat Up Bosnia (where the hell this name comes from) that is released by crash.

Another item that is interesting in Travnik is the presence of a part the CoMuSa. Darko Saracevic is head of the technical department of CoMuSa and Travnik is his original place he comes from. This is where he rents a house where the above mentioned groups practice and where they have a small recording studio. Members of these groups work with Darko to set up the P.A. system wherever that is requested. This part of CoMuSa works on throughout the complete Bosnian federation and also was present once in Republika Srpska. The P.A. has a capacity of 11 kW so it is suited for most of the activities. There are plenty of complains about the work of this P.A. company. Not only because people like to complain in general. Also this P.A. company must learn to work professional and satisfy the customer. Only than it will be able to be successful in the long and tough battle for survival. We hope these lines will also be read by them and that the result will be that they move even more to the positive side.

We were only a short time in Travnik, and more to visit friends than to work on a serious article about this town. One idea occurs. It could be a good idea to invite the VIA (The International Voluntarily Action) to work, together with students and in cooperation with the citycouncil to clean up the river. As in many Bosnian town the river is full of garbage, empty bottles, tires of cars and whatever could be dumped in a river. The idea sounds simple but to reach interested people in the city council, to speak through a translator that also believes in the idea and to get support in the town, are things that take a lot of time. hopefully an opening could be made so next year something like this could happen.
We travel often through Travnik, on our way to Holland or Banja Luka. Sometimes we stop to drink a coffee.

update 31 - 1 - 98
expect more