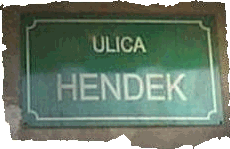 Less than 10 minutes after you left Bascarsija you will enter Mejdan square and than the first street right is Hendek, meaning something like ditch. This is our new residence. With a parking place in front of the door, on the first floor we enter a small but cosey house - 3 rooms plus a bath and on both sides a balcony.
Have a look at our kitchen
and our office

You can read books, listen music, you can use the internet, make pictures, take a warm bath or just rest.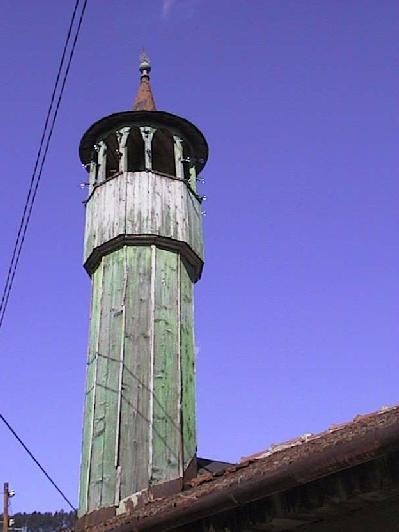 After a warm welcome and an introduction to the work of POO, finally we will walk through another path down to Bascarsija to eat a burek. This small road, impossible to use with car because the people who live there park there car in front of the door so nobody can pass, marked by several very old wooden mosques, finally leads to a small street where we will have a brilliant panorama over the city.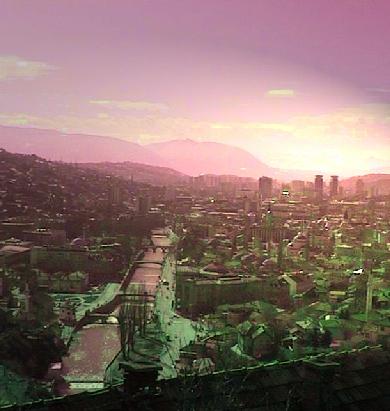 Whatever the thing is you are doing in Sarajevo, the experience is extremely special and the memory of it is always more positive as the experience itself, because sometimes that is filled with mixed feelings. Because POO ajusted well to the locale situation, the mentality of the people comes up, mixed feelings are nuanced and an urge to strictly enjoy life increases. This all is not so good if you want to work a lot but it is beautifull when you love life and it is great if you let yourself being dragged into it so enjoyment will get its time.
Why don't you come over, you're always welcome.
Martin S. Past
Buitenpost
Sarajevo
Back to index page