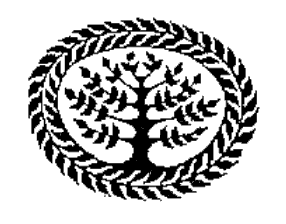 About Mostar we already spoke a little in previous newsletters when the Pavarotti Music center was opened.
Mostar maybe was the most beautiful town in Bosnia but totally destroyed by the civil war that raged hard in this area. Mostar have had al the different frontlines that can be imagined. Everybody fought with everybody and cooperated with everybody as soon as they were fighting others at the very moment. Mostar is Destroyed. In spite of the fact that the war is over in Mostar for a longer time (the Croats and the Bosniaks started a federation under pressure of the Americans.) and in spite of the fact that the European Union a huge aid program started the city is not really recovered. In Sarajevo, 5 times bigger and twice as short time, much more is done. Still the ruins, overloaded with weeds and garbage, waiting for the better kind of human hands. The rivalry and stubbornness make that nothing is done. The most bombs explode in Mostar. Probably the black marked and organized crime are the only thing that work according plan.
In Mostar almost always the sun shines. Often it is 5 till 8 degrees warmer than in Sarajevo, only 120 KM to the east. Not only different entities appear in this small piece of land, also different climates manifested over here. As soon as we have a talk with the gods of weather will ask what is that all about.
We visited the CoMuSa Drumworkshop Peter Vilk, an English percussionist and Eugene Skeef, a percussionist from South Africa, work on a project in which percussion, bodymovement, inner peace and consciousness get full attention. These are programs that are highly appreciated by the Mostar youth. They do this on the street, besides the football field, on schools and in the Pavarotti Music center. The well know Italian singer donated 7 million to War Child to set up this center. Another ruin changed into a marble palace. The (English) staff is doing it's very best to make something of it, But the roads of 'the local people with influence' remain inscrutable.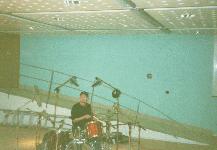 And also War Child seems to be more interested in setting up, and get publicity for setting up a Music center instead of running a music center. According to my opinion the workshops have a good goal and are useful. The outreach program, program that is used to reach the people, through schools and so on, are very good, useful and necessary. But if the studio, the public space, the cultural offer and with this the general aims of the center can become reality and a senseful amplification for the integration of the city with itself is a thing that I doubt about. There are too many insecure factors to fight the battle with the representatives of the ego, not even speaking about winning it. To work two years with the best intentions and end up with a situation where things are controlled by private business people is a shame for an amount of money like in this case. These thought are based on my personal feelings and the last thing I want to do is to put a lot of attention to a doomscenario. On the other hand, just to write that everything is just fine is a little impossible as well. That is why I hope this mark of critic is also a support for those who try to keep the music center a cultural, social and open place for Mostar and it's future.

update 31 - 1 - 98
expect more