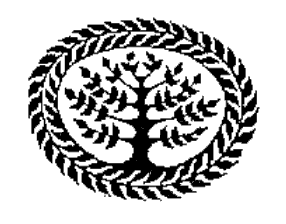 If we would speak about the results of POO it should be first mentioned that all aims as stated in the set up document of POO have been achieved with minimal budget, a modest approach but also with patience and enthusiasm.
POO made a good contribution in the supply of information to the Dutch society in general and to the Eindhoven society in particular and POO helped to show a more friendly and image of Balkans with more nuances, anywhere possible. The information POO gathered is a good replenishment to the Socia Media Server, which contains a big archive about the events in former Yugoslavia since 1990.
POO did these things specially on personal and very direct ways, so the receivers of this information became more or became for longer time concerned about the situation and problems related with Bosnia and Herzegovina and the Balkans.
Nevertheless POO is just a very small wheel in a very big clockwork. Of course the mass media has a much bigger influence on people than POO has. POO is a proud that is was able to the reach out for quite a large groups of people on it's own (and willful) way, and the message POO used "We must go beck to a normalization of the Balkans", was most often supported.
POO adapted very well to the local Bosnian situation and it is able to connect itself with many different groups inside the Bosnian and Herzegovinan society. Because of this POO received a lot of respect from the local people and created good possibilities for the future.
By the foundation of Kolektiv, partly instigated by POO, POO reached it's aim to leave a cultural management office. This did not happed as hoped, with financial support from the Netherlands (or elsewhere), but still.
POO gave the peace Office in the Netherlands more and much better contacts in Bosnia and Herzegovina and former Yugoslavia, so the Peace Office now has much better possibilities to inform, help and support this region or people who are interested in this region.
One of the starting points of POO was; 'It does not matter how much good things you do, as long as you do not do bad things'. Well, to say like this, perfect does not exists, but no mistakes were made that could not be cleared or forgotten at once.
POO started as an experiment, but it grew to a project formula for the mid-long terms (3 to 5 years), which could happen everywhere, as long as the inhabitants of Eindhoven, the target audience of the Peace Office, shows interest in the region that is visited. And actually that is quite a positive result.