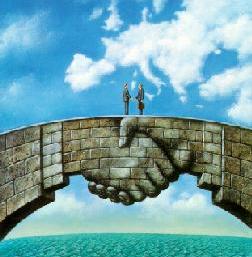 CWON04
Peace Office Outpost, Sarajevo
Zelenkovac - Car wracks
Discription:
During a working period of minimum four month in the summer of 2000, many car wracks will be removed from the landscape and the old iron will be recycled.
In BiH there are estimated 10 to 15.000 car wracks in the landscape. This project to clean the landscape will take place in north west BiH. With a truck with crane and winch the wracks will be removed, they will be stored in Podrasnica where Zelenkovac ecological movement is running a recycling deposit. The wrecks will be crushed and brought to the iron factory in Zenica.
The project will be coordinated by Zelenkovac ecological movement in cooperation with up to 10 ecological organization in north west BiH, across entity borders. These organizations help with contacts to local media and they will help to point out all wracks in their area. The area we are speaking of is aproximately 15.000 square km (a quarter of the country.) This area could be a first step up for similar project other area's.
Speaking about this project we learned that most local media show great interest in this project. Also the internet sector of Connecting With Our Neighbors will participate.
This project will work with international volunteers and staff of Zelenkovac.
The aim is to clean the landscape in a good workingsphere and to show the society recycling can be a realistic option.
It will also give the opportunity to inform the local people about the ecological situation and about possibilities to avoid filthyness of country and landscape in a very practical and friendly way.
Bosnia Hercegovina is a country with many problems. Zelenkovac does not want to speak about these problems but work on the solutions. Within this project many aims can be reached; clean up of the landscape, income generating activities, activities in which the local population can participate, nevertheless they ethnical roots, in wich international people can be interested to visit the country without getting an instant culture shock, cultural en information exchange.
For the Peace Office Outpost this is a good possibility to support local initiatives on very practical way and invite foreigners to visit Bosnia on an usefull and relaxing way.